Nimble Streamer WebRTC Capabilities
WebRTC is supported in Nimble Streamer with WHIP signaling
Highlights for Nimble Streamer and WebRTC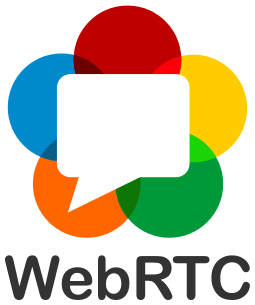 Nimble Streamer is a powerful streaming solution that provides capabilities for easy ingestion of WebRTC live streams. The Nimble Streamer software uses the WebRTC-HTTP ingestion protocol (WHIP) for signaling and Pion implementation of WebRTC API. Nimble allows for the ingest of H.264, VP8, VP9 video, and Opus audio input, as well as H.265/HEVC video from Apple devices. A JavaScript publisher library is available for adding streaming capabilities to web pages. WebRTC input is processed and can be delivered to end users via multiple protocols such as HLS, Apple Low Latency HLS, MPEG-DASH, RTMP, SLDP, RTSP, Icecast, and MPEG-TS (UDP and TCP), along with re-publishing where applicable. WebRTC ingestion can be transcoded into NDI output with ultra-low latency or transmuxed directly into MPEG-TS UDP multicast with low latency and no need to transcode.
Specifications and Details Regarding WebRTC and Nimble Streamer
Nimble Streamer has the following capabilities.
Ingest of WebRTC live stream into Nimble Streamer.
WHIP is used for signaling.
H.264, VP8, VP9 video and Opus audio input.
H.265/HEVC video from Apple devices.
JavaScript publisher library allows adding streaming capabilities to your web pages.
Publisher demo page with sample client is also available.
Signaling is an important part of the WebRTC stack because it defines how a client connects to the host or to another client.
Nimble Streamer uses WebRTC-HTTP ingestion protocol (WHIP) for signaling. It is a standard with Internet Draft status and it's already used by various WebRTC products.
Nimble Streamer uses Pion implementation of WebRTC API.
Softvelum extends a special thanks to Sean DuBois and all Pion contributors.
Setup and Usage