Larix mobile app and SDK for Windows Mobile
Windows app and SDK for capturing and streaming content
Softvelum provides a set of mobile streaming development tools for creating user-generated mobile media on Android.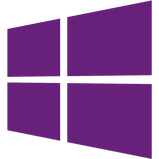 Encode and stream content with Larix library
We provide streaming library with the apps framework to use it properly.
Key content streaming features include:
Interleaved H.264 (AVC) video and AAC audio encoding.
RTMP publishing over TCP with Basic and Digest authentication .
Full support for Facebook, YouTube Live, Twitch and other online services.
Larix Broadcaster free app

You can use streaming capabilities for free using our fully-functional Larix Broadcaster apps.
Besides encoding and streaming features, Larix Broadcaster uses full power of mobile devices:
Landscape and portrait various modes support with device dynamic orientation.
Front and back cameras with hot switch.
Larix premium SDK
You can get Larix library, free app and other source code examples by subscribing to our SDK.
This means you can create your own mobile solutions and customize our solutions to your streaming use cases and scenarios.
Source code examples of SDK include Larix Broadcaster app source code with all of its capabilities.
Part of your streaming infrastructure
Being a great solution by itself, Larix mobile SDK also works well with other Softvelum solutions.